Cleaning the tartar (calculus)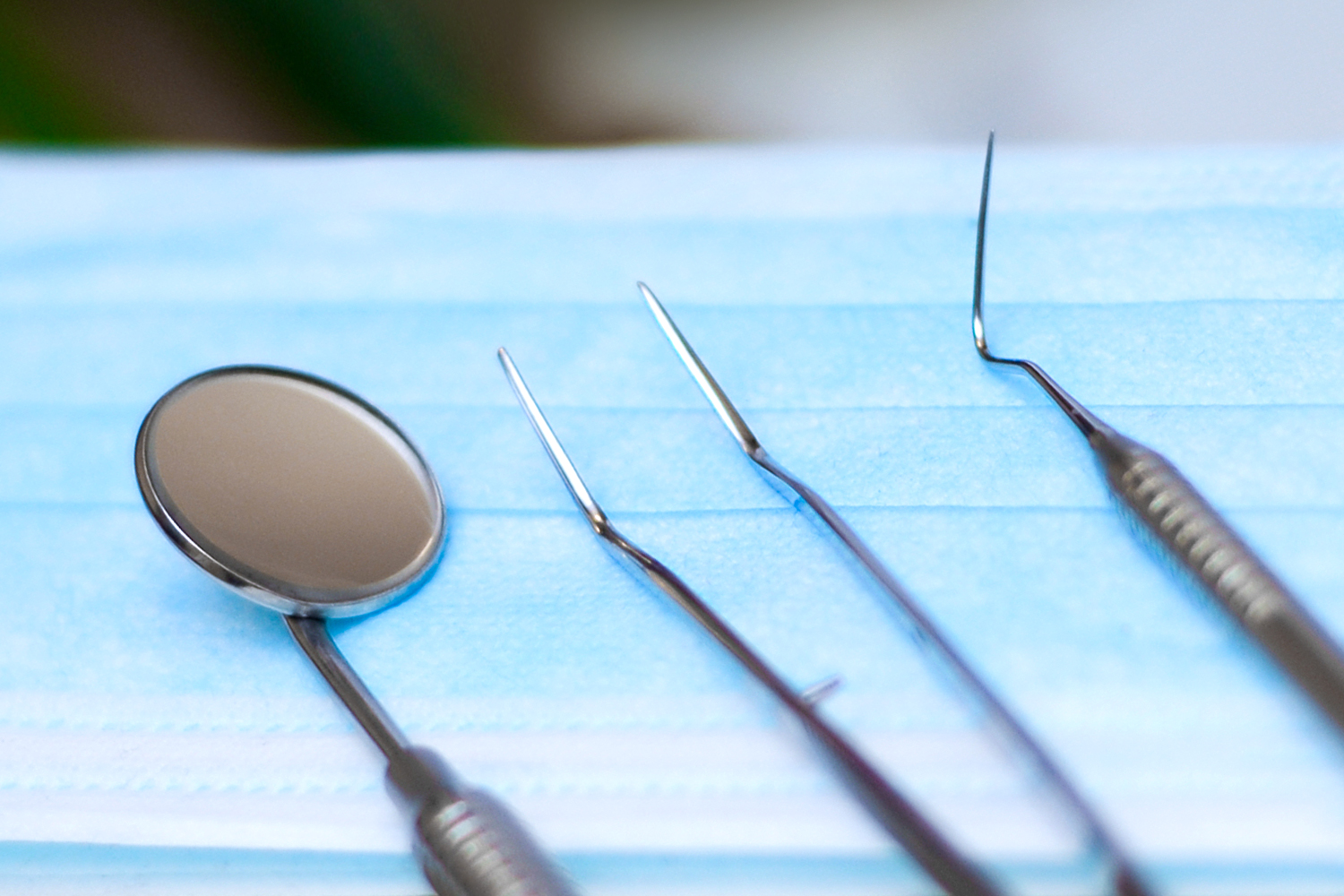 If there is one simple thing you can do to take care of the health of your oral cavity and your overall health, it's to plan a professional oral hygiene for your teeth every six months or more.
Why is it necessary to professionally clean the plaque and calculus twice a year?
Tobacco use or the consumption of intensively colored foods and beverages such as blueberries, beets, cherries, coffee, tea, red wine, etc. - can stain your teeth. During the professional cleaning and polishing of the teeth in the dental office we remove the superficial dark stains from the teeth. The result is whiter teeth and a more beautiful smile!
Professional cleaning and polishing of teeth prevents gum disease, which causes loosening and early tooth loss.
There is much evidence of a connection between oral health and general health. By undergoing professional oral hygiene every six months and good daily hygiene, you reduce the risk of cardiovascular disease, premature birth, pre-eclampsia, etc.
During the professional cleaning of teeth, it is easy to find early signs of problems such as caries, broken and inaccurate fillings and crowns, early signs of gum disease, etc.
Dental cleansing and examinations every six months allow diagnosis of problems in the oral cavity at an early stage. This saves you pain, inconvenience, and money in the long run by avoiding expensive dental procedures.
Professional calculus and plaque cleaning enables us to compare your oral health with previous visits and to react immediately if necessary.
Regular cleaning of the teeth helps to prevent and remove bad breath from the mouth.
This is the best way to make sure you maintain good oral hygiene.
The procedure
To remove calculus and plaque in Davidova Dental, we use an ultrasonic scaler and an air flow. The ultrasonic device breaks down the tartar into small pieces that are washed away from the water. The procedure is painless, but if the patient wishes, we place local anesthesia. The scaler does not damage tooth enamel. Around the implants tartar can also be accumulated. It is cleaned with a special scaler to avoid scratching the implant.
Tooth polishing by Air Flow is a procedure where by means of water and abrasive under pressure, the remaining debris and unpleasant tooth stains are removed from the teeth. After that, you can quickly and easily see the natural color and smoothness of your teeth without damaging the enamel. The teeth become smooth, clean and perfectly polished. During dental cleansing, if necessary, we give you an educational tip to make sure you are properly caring for your teeth at home.
The procedure could be completed in one or more visits.
What can I expect after the procedure?
After the procedure, your gums may bleed and you may have increased tooth sensitivity, usually lasting no more than a week. Swollen and bleeding gums improve gradually over time, with a careful and regular brushing and use of interdental brushes and floss. To reduce tooth sensitivity, cover the teeth with a protective varnish.