Caries can be stopped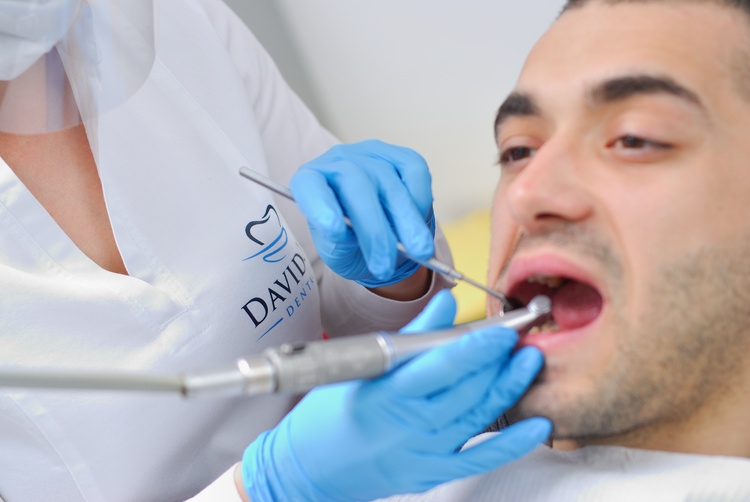 Caries is a continuous process that can be stopped at an early stage of its development.
Then the process is reversible, and therer is an opportunity for a restoration of the tooth surface and prevention its further development.
Regular dental check-ups, good oral hygiene, prevention and proper nutrition are the best protection against tooth decay.
Begining
Caries is formed when foods and drinks containing carbohydrates such as grains, fruits, sweets or candy, soda, juice and more remain on the teeth for a long time.
Then the microorganisms of the dental plaque (biofilm that accumulates on tooth surfaces) dissolve carbohydrates, turning them into acids. They attack the tooth enamel and minerals are extracted from it. This process of demineralization.
Saliva
Saliva is an important natural protection against tooth decay. It neutralizes the acids causing demineralization, and at the same time provides a reservoir of minerals that restore the structure of the enamel. This is the process of remineralization.
Our teeth go through the process of loss of minerals and re recovery throughout the day. When the balance is disturbed and demineralization occurs frequently and exceeds remineralization sections with loss of minerals in the enamel appear and this is the beginning of caries.
At this stage caries can be stopped and tooth structure can restored without the use of a machine only by improving hygiene and eating habits, stimulating salivation and use of remineralizing products.
However, if the process of demineralization continues, he reaches the next layer of the tooth - dentin, which is less mineralized than enamel and less sustainable.
Afterwards a cavity forms, and the only way to restore the tooth is putting a filling (obturation).
Untreated caries
With the development of caries in depth continues the destruction of hard tooth structures and the process reaches the innermost part of the tooth - the pulp. Organisms and their toxins damage it and it requires root canal treatment.
Often early caries is without any symptoms.
That is why regular check-ups and professional dental hygiene done by a dentist are so important. So caries can be diagnosed and treated early, before it becomes large enough to cause symptoms.
Early signs of tooth decay are associated with a change of color and shine of the enamel surface.
As the collapse of the dental tissues improves sensitivity to sweet, hot or cold can occur, pain when chewing, spontaneous pain, discoloration of the tooth.
If a large part of the tooth is affected by caries, it can fracture.
Bad breath and taste in the mouth may be due to caries.