The best toothbrush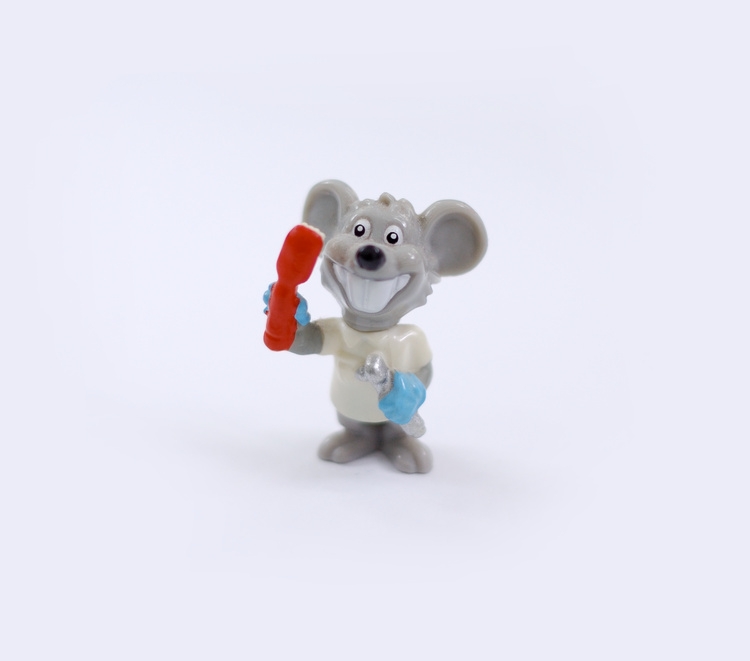 The wide variety of toothbrushes on the market can sometimes be confusing. In order to choose the best toothbrush for cleaning your teeth adequately, you should know that:
The head of the toothbrush should match the size of the brush fields and allow easy access to the distal teeth.
The brush head should have rounded edges so it does not injure the soft tissues in the mouth
The handle should be of the appropriate size and angle to the head in order to make it easier to brush
Artificial filaments are most suitable because natural bristles are easier to wear and allow the growth of bacteria
The design of the toothbrush bristles should be such as to provide penetration into the interdental space
Your dentist will advise on the hardness of a toothbrush according to your specific needs
Children's toothbrushes
Choosing a toothbrush requires special attention because the children have very delicate gums that are easily injured. The toothbrush must have:
Small head size to fit in the child's small mouth
Soft bristles to protect the teeth and gums of the child
Large and anatomical handle for easy handling
Flexible material in the transition area between the handle and the head to absorb over-pressing while brushing.
Attractive design and colors for the child's pleasure and stimulation.
For children under the age of two, you can use a special type of toothbrush that is placed on your finger
When to change the toothbrush
The toothbrush bristles deform during brushing, so after a while they do not provide adequate cleaning and can injure the gums. In order to always have the best results, you need to change the toothbrush:
Every 3 months or more often if necessary
As soon as the tufts of bristles begin to lose their natural position
Kids toothbrushes should be replaced more often as they deform more easily
The toothbrush is strictly personal and should not be shared with anyone else. This increases the risk of infection transmission as a result of micro-organisms exchange among consumers.
How to preserve a toothbrush?
The right way to preserve your toothbrush will allow it to have a good shape for a longer period of time. To achieve this, after each brushing:
Wash and rinse thoroughly the toothbrush to remove toothpaste, food debris and bacteria
Keep it in an upright position in a dry place to help with drying
Do not cover the brush head before it completely dries. The moisture that remains on the toothbrush can help the growth of bacteria
Different people's toothbrushes should be separated to avoid cross-contamination